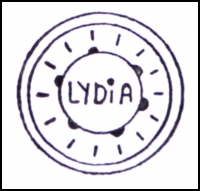 I believe dreams can come true!

For years I have searched for my "ME" and my personality. I have always tried to find "Something." Sometimes it seemed that this certain "Something" did not even exist. Travelling down the long and winding road I could never let go of the belief that a wonder might happen. My ART Style has been a long journey which reflects my own personal journey. I missed a home where I belonged, that is why my "Magical-Poetic-Realism" is a pure reflection of my biography. Sometimes I think everything isn't true!

NEW YORK... ... ...
AGORA GALLERY... ... ...
A SOLO EXHIBITION... ... ...

It's not a Dream, its Reality! It's a Dream for every artist!

I can't find the words to describe my feelings. Maybe just a dreamer like me knows what I am trying to say. Where there is an aspiration to achieve there are NO BOUNDARIES!

I invite you and please feel welcome to my Solo Exhibition on the 12 May 2011 at 6 pm in AGORA GALLERY, NEW YORK on the 530 West 25th Street in the HEART of MANHATTAN.

Live one Dream together with me!
Photo Image: "My Stamp" – Hervey Bay, Queensland, Australia – 2008
13 February 2011, Uster – Switzerland
Lydia van den Berg