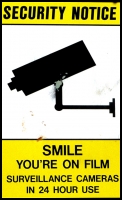 By Lydia van den Berg
With all of my years of experience in the art scene I would like to share something personal with you. I have asked myself how much talent does one need to have a name and an identity in the art world media. Often in the art scene only the positives are highlighted and spoken as though nothing else exists. Nice if that is the reality! That would be the wish of every artist!
My thoughts go to the artists who with every free minute go into their studios with emotions and energy investing everything into their art and shortly after the images are carefully stowed away somewhere in their house only to see months afterwards with layers of dust gathered on the paintings.
At the same time I am confronted through the media with new upcoming talents in which the colours are barely dry and their images are exhibited in the prestige galleries. Independent from any institution I let my thoughts and feelings flow in which I can hardly understand the PRESENT ART MANUFACTURERS. I have many questions to the public, the art lovers, the galleries, museums, shops and even to the artists themselves.
MONEY! The word Money is a well known and pronounced statement. It is a statement in which just like breathing we are confronted with everyday. Money is also a relative and light statement. I think to be a professional artist has less to do with your creativity and talent. The question is: Do you have enough money to invest and promote your art? I have often in my art career been slowed down to paint due to a lack of money and therefore I was unable to buy the necessary materials. Then I just visually painted in my thoughts.
I would describe myself as an old fashion fighter who lives in an idealistic and perfect world. I am sad! There have been moments in my art career where I was angry, stowed away all of my colours and promised myself never to paint again! While writing I laugh because it is like that now and it is the way I feel at this moment. But I have learnt a lot about myself over the years and know that there is no way to stop the addiction. Art is my passion and it is difficult to describe but I just cannot let it go! That is why I am not packing my things in plastic bags but write something such as I do now. To compile these words was not difficult for me as these themes have kept me busy for a longtime. Difficult was to find the appropiat title. I have looked for few words that would say a lot.
"After the Blue Sky," I dedicate to all creative people where ART meant something as it always has meant to mean something. It would please me if I could view your ART even though there is a thick layer of dust resting on it.
Most likely these talented people wouldn't even think about it to read an ART Article. As I already mentioned these people are busy in their studios and creating ART!


Photo Image: Broom, Western Australia, 2010

9 June 2011, Uster - Switzerland
Lydia van den Berg